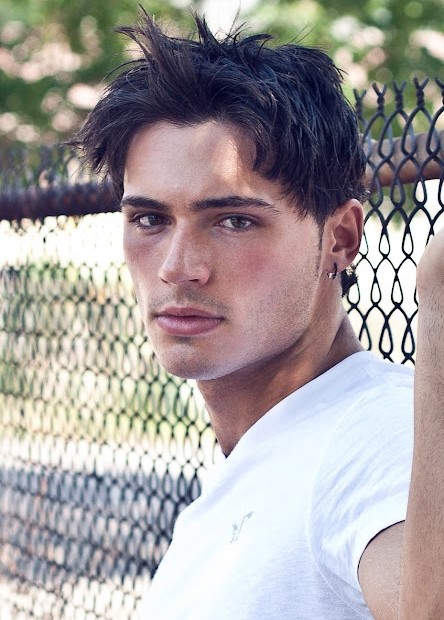 Dimitar Bozinovski is a 25 years old model who currently lives in New York City. He was originally living in Mansfield, Ohio; and was born in 1987.
Dimitar is 6 feet and 1 inches tall and his weight is 193 lbs. He has beautiful Green eyes and jet black hair. Dimitar Bozinovski is of Macedonian ethnicity. As he says himself 'I am 100% Macedonian'. His friends call him Dimi for short. Dimitar is fairly new to modeling but loves it!
As a younger man he would never have thought he would enjoy modeling, but ever since his first professional shoot he has become absolutely addicted to it!
Being from Eastern Europe ancestry, Dimitar has a very European style combined with a Mediterranean look. His level of fitness also allows him to work in a variety of shoots.
He is working hard to achieve his goals and he will not stop until he has established himself in this industry. With gorgeous looks and a stunning physique Dimitar has a lot of perspectives as a male model.
Have you seen these naked muscle men dance and showering videos? And what about magnificent bodybuilders galleries?